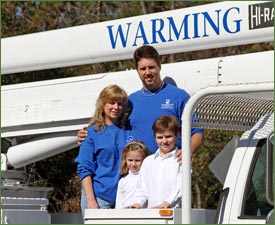 In 1992, after the tragedy of Hurricane Andrew and after witnessing first-hand the dangers of improper tree care, Rick decided to strike out on his own and began Warming Tree Services.
Warming Tree Services, Inc. was founded in 1992 by Rick Warming with the support of his loving wife, Stacey.
Together Rick and Stacey slowly built Warming Tree Services through honest hard work and educating their customers in the importance of maintaining the health and safety of the trees on their property.
Today, Warming Tree Services has a team of professionals working with a modern fleet of trucks, outfitted with the all the latest support equipment, enabling them to complete every job safely and on-time! Team Warming's customers range from small single family homes to large corporations and industrial parks. No job is too small or too large!
Barry Williams

Certified Arborist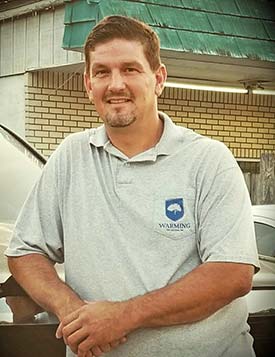 Hello, my name is Barry Williams. I was born and raised here in Jacksonville and I am a 4th generation tree climber. After serving our country in the United States Army as a combat Engineer, I moved back to Jacksonville to raise my family and pursue a career that I love.
I have had the privilege of working at Warming Tree Service for the past 15+ years. During this time I have a gained a wealth of knowledge in the industry and most recently I have become a ISA Certified Arborist.
I am proud to to serve our clients with both the professional knowledge as an certified arborist, and practical application from years of experience in the tree myself that Warming Tree Service is known for. Don't hesitate to call today at 904-724-7245 to schedule your free estimate.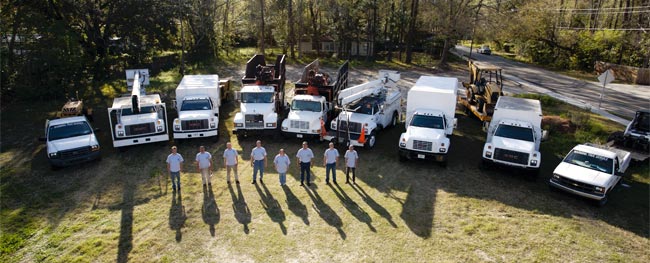 Request a Free Estimate & Consultation

Testimonial
Justin F.
"Great experience with Warming Tree Service. They promptly came out to give me an estimate for two stump removals, the price was very reasonable and the staff were professional. After the estimate was signed the stumps were removed the next day! We will definitely be using them in the future for all of our tree care needs. Highly recommended."